3ft 3in x 3ft 3in Growing Space
Vegecover Protective Canopy
Recommended for 1-4 people, perfect for a small backyard or balcony
You can grow up to 30 varieties of greens and vegetables.
In the scorching summer months, the Vegepod's full reservoirs enable it to self-water for up to 3 weeks
We estimate you make your money back in 1 year from saving on the grocery bills - not to mention the better taste!
Product Description
Contact Us
More Information

The ideal size for a starter garden. Small enough to fit in a courtyard – large enough to grow any vegetable you like. Ideal for larger balconies and townhouses.


Easy set up
Self-watering
Easily raised
Portable
Easy to fill

Size

3ft 3in

x

3ft 3in

Growing Depth

11 in

Height

40 in

Soil Required

8 cubic feet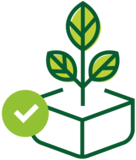 An easy to manage contained raised gardening bed is perfect for the home. Control your growth and veggie quality in a separate environment away from the ground and away from the pests.
Veggie health is ensured with our self-watering technology by using a wicking system and watering the plants from below. Plants can last weeks without watering in our Vegepods.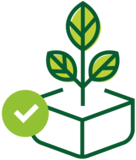 A greenhouse in our backyard by using a polyethylene knitted mesh to protect crops from UV and pests. The cover also helps manage temperature by allowing water and air to penetrate.